Candy from Aunt Bill?!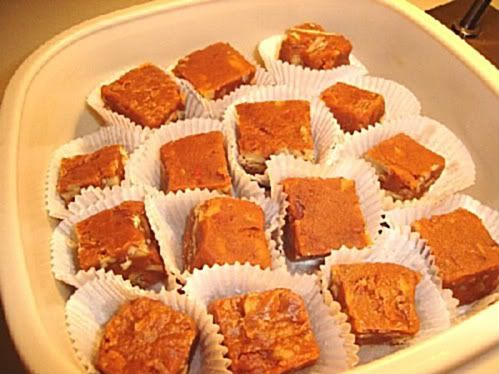 Taken from this month's Bon Appétit,
Aunt Bill's Brown Candy
is a soft, nutty, and somewhat crumbly cross between a praline and a fudge. Just wanted to share, because it is fairly easy to make for the holidays, and you
will impress people
. Technically, the only part that involves baking is putting the pecans in the oven to toast before using, in the recipe. The rest of the recipe is all stove top.